Siddharthshankar Shukla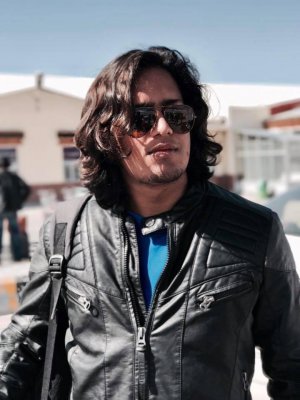 Siddharthshankar Shukla is a modern age filmmaker, what sets his work apart is the amalgamation of his sensibilities of modern technology and traditional work ethics. After his training at a media college, he acquired a colossal amount of experience by assisting some of the renowned national and international ad filmmakers.
He is a dreamer, if you listen him talk about films and his vision about a certain script, he will for sure leave a long lasting impression. His passion for filmmaking can be defined by his unique comprehensible vision and lucid storytelling style. When one meets Siddharth for the first time, they are introduced to this calm and composed person with a beaming smile on his face but mentally he is always busy weaving different stories. The best of him can be seen when he is narrating his stories... his child like excitement and unperturbed attention to tiniest of the details will keep you engaged till the end. His core strengths are multitasking, strong leadership and a mammoth of patience, even in a most stressful situation at work.
His work reel till now includes advertisements for renowned brands like Renault, Britannia Good Day, Tata Housing, Ujjiwan bank to name a few.