Vishal Gupta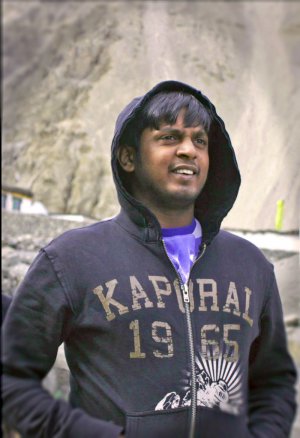 Vishal is this little, young man, who always has these naive, little jokes to tell. He loves to tell stories with dialogues and elaborate expressions that makes one either adore him or adore him. Add a dash of sarcasm to it for good measure too.
Like most new-age filmmakers out there, Vishal is an Engineering graduate. After realizing that his calling is to make films, he started assisting leading directors from the advertising fraternity. He also has a very strong casting background in advertising.
He is now a full-fledged director himself with more than a handful of films in his kitty. He is a most genuine fellow really and an incredibly talented filmmaker. His sensitive perception of human feelings and reaction sets his work apart from every other young director. His strengths are Humor, relationships, and drama. He has directed commercials for various brands including Pepsodent, Reliance Jewels, Motorola, Britannia, IDFC Bank, Amazon, and Videocon among many others.
When not working, he can be found in movie theatres or bookstores, greedily devouring stories, experiences as well as samosas :D